Advantages Of integrated solar street light
More advantages of integrated led solar street light light: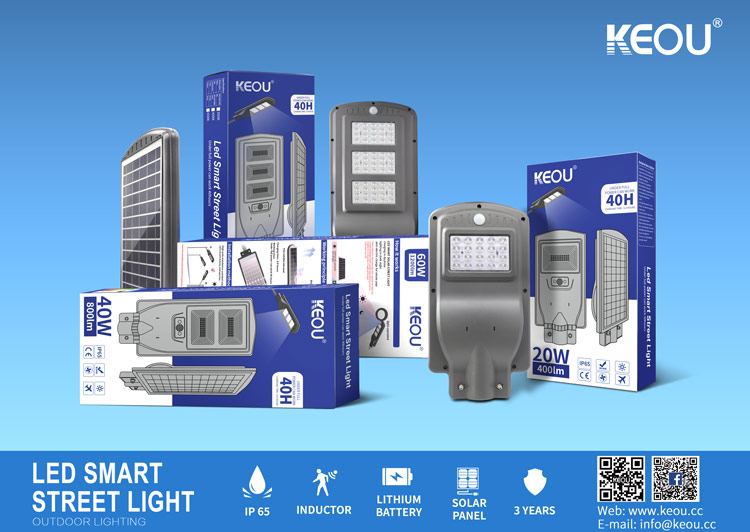 1. Integrated solar street light Easy to install: no wiring, wall installation and high-pole installation, led solar street light no need to consume a lot of manpower, material resources, financial resources.
2. Less investment: all in one solar led street light with long-term benefit, easy route, no maintenance costs, do not generate expensive electricity bills.
3. safety and good performance: integrated led solar street light Stable voltage and reliable operation, no accidents such as electric shock, fire, etc. 
4. Solar street light led Energy saving and environmental protection: Providing electrical energy by solar photovoltaic conversion, green and Inexhaustible, no pollution, no noise, radiation-free, in summary, the safety of solar lighting is no hidden danger, energy saving and no consumption.
5. Led solar street light all in one with Long and predictable lifetime: The projected lifetime of solar LED street lights is usually 5 to 10 years.
6. Motion sensor led solar street light with RoHS approved: LED don't contain mercury or lead, and don't release poisonous gases if damaged.
7. Less attractive to nocturnal insects: Nocturnal insects are attracted to ultraviolet light emitted by many conventional light sources.
8. Reduced glare and eye protection: Directing the light downward onto the roadway reduces the amount of light that is directed into driver's eyes.
9. Waterproof IP66 rating.
Please see as below:
Hot Selling

Led downlight
Frameless led panel light
Integrated led panel light
Solar led flood light
Ultra thin led panel light
Solar led street light
If you are interested in our new framless led panel light, integrated led panel light, solar led street light or other led lighting, please feel free to contact us right now.   
For more information, please pay attention to our company's news!
Guangzhou Keou Lighting Co., Ltd.
E-mail: [email protected]
TEL: 0086-020-8645 9962
FAX: 0086-020-86459869
WEB.: www.keou.cc
ADD: 6th Floor, Building D, No.1 Taohong West Street, Shima Village, Junhe Street, Baiyun District, Guangzhou, Guangdong, China