KEOU Frameless LED Light Panel-The design for the application of lighting in supermarket
Guangzhou Keou Frameless LED Light Panel LED Lighting factory which is specialized in the research and development of LED illumination, has provided high-quality OEM brand design for 865 customers, and successfully developed 2025 matching programs for over 15 years. The supermarket lighting design program has been applied in many countries and regions such as South America, Asia and Europe.
Supermarket department store: It is recommended to use T8 Aluminum Alloy Trunking Fluorescent Lamps or T5 Aluminum Alloy Trunking Fluorescent Lamps to achieve high illumination.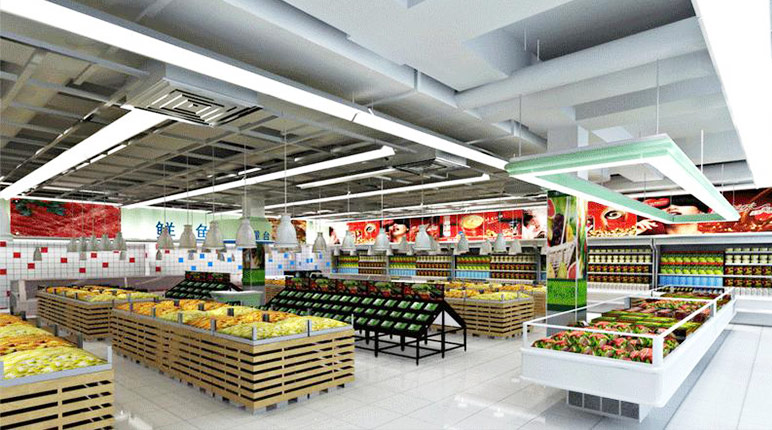 Supermarket Fresh Food Zone: It is recommended to use chandeliers to create a fresh environment based on different fresh products, such as bread, live fish, vegetables, fruits, dried fruits and other light sources with different color temperatures.
Window display area: It is recommended to use metal halide spotlights. The metal halide lamp light source has better color rendering performance. According to highlighting the color of the goods, the spotlight can achieve the effect of focused lighting.
For more design of applications of lighting please contact us and welcome to visit our KEOU LED Light Factory.
For more information, please pay attention to our company's news!
Guangzhou Keou Lighting Co., Ltd.
E-mail: [email protected]
TEL: 0086-020-8645 9962
FAX: 0086-020-86459869
WEB.: www.keou.cc
ADD: 4th Floor, Building D, Zhouhang Creative Park, Xiangxi Dadao Road, Xiamao Village, Baiyun Lake Town, Baiyun District, Guangzhou, China