Multi-color Solar Torch Flame Light Waterproof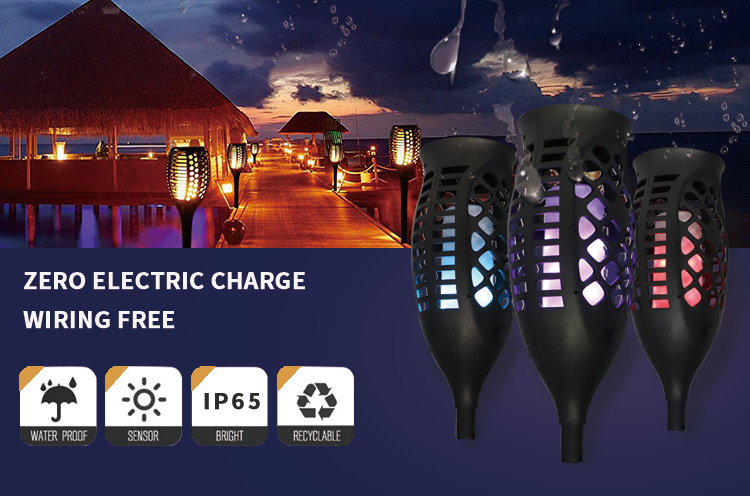 Model

Solar Panel




power

Battery capacity

Battery

Dimension

IP Rate

Material

HB0001-96

5.5V 0.88W

3.7V 1200mAh

18650 lithium battery

L780*W97*H97mm

IP65

ABS+PC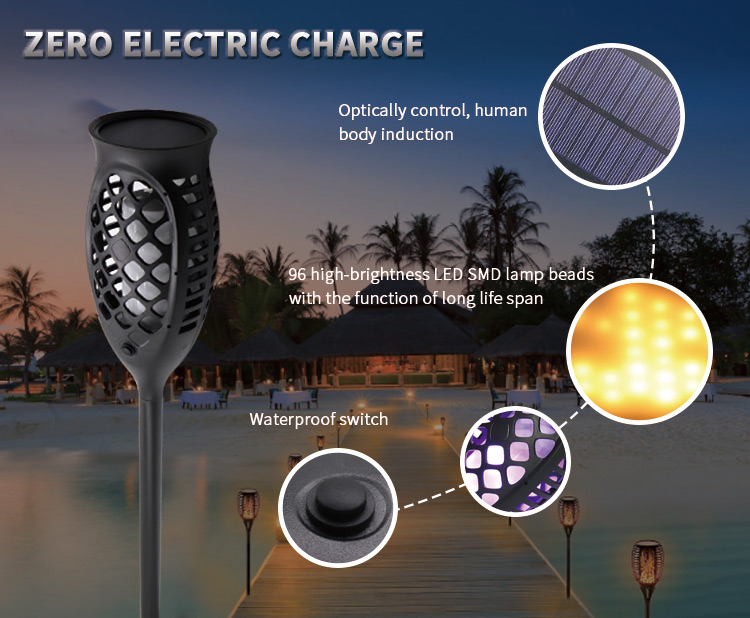 1.Flexibility: intelligent light control startup without manual operation
2. Automatic charging in daytime, automatic lighting up at night, electrical energy saving
3. Polysilicon solar panel has the features of long life span, high conversion, corrosion protection and high temperature resistance.
4. 96 high-brightness LED SMD lamp beads with the function of long life span, low light decay, can restore true flame effect.
5. High-efficiency solar panel,non-yellowing even prolonged exposure to the sun and rain.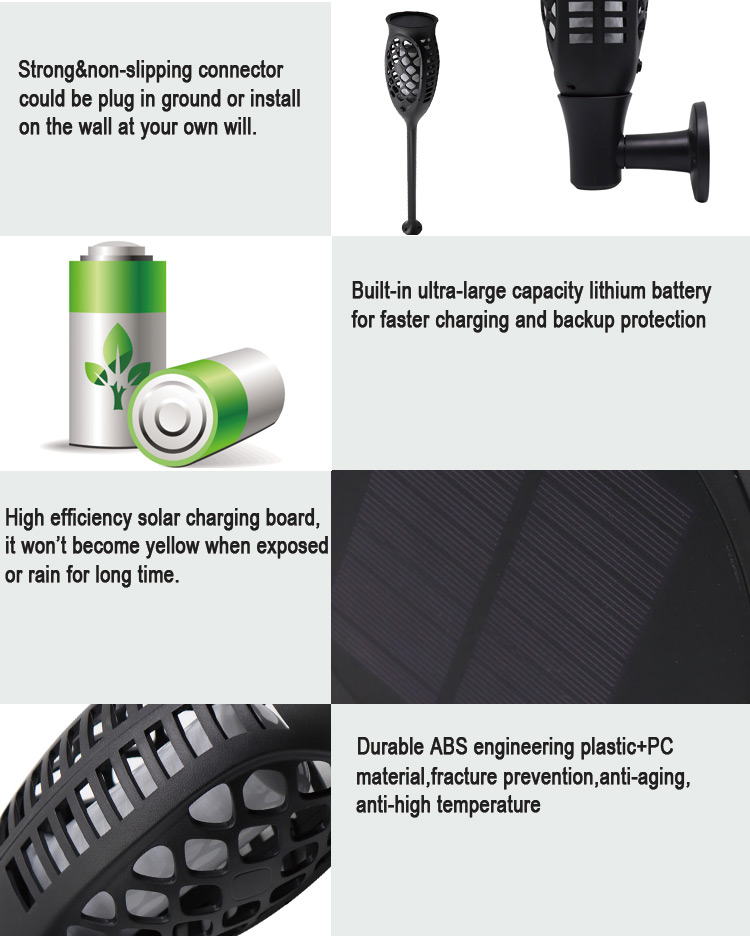 6. High-brightness & luminance LED chip, lifetime longer
7. Built-in large-capacity lithium-ion battery, re-charge faster ,ensure supplies of power
8. Strong&non-slipping connector
9. Water-proof switch on-off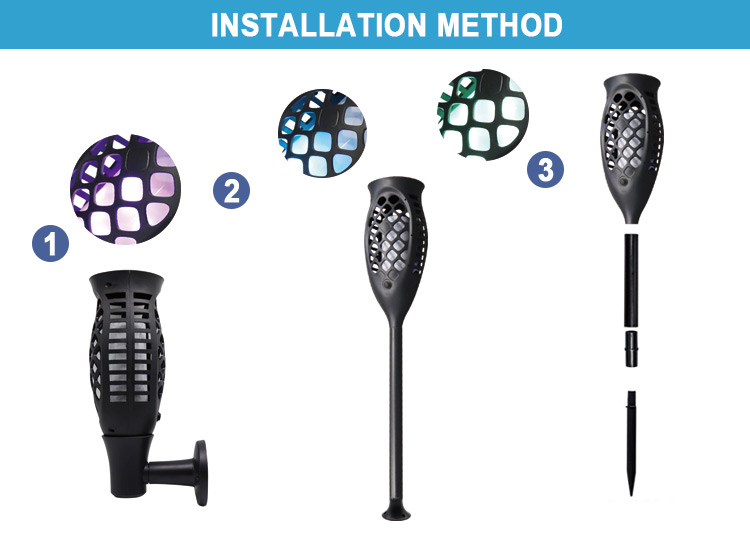 10. IP65 Rating,waterproof,damp-proof,anti-corrosion
11. Zero electric charge,wiring free
12. Durable ABS engineering plastic+PC material,fracture prevention,anti-aging,anti-high temperature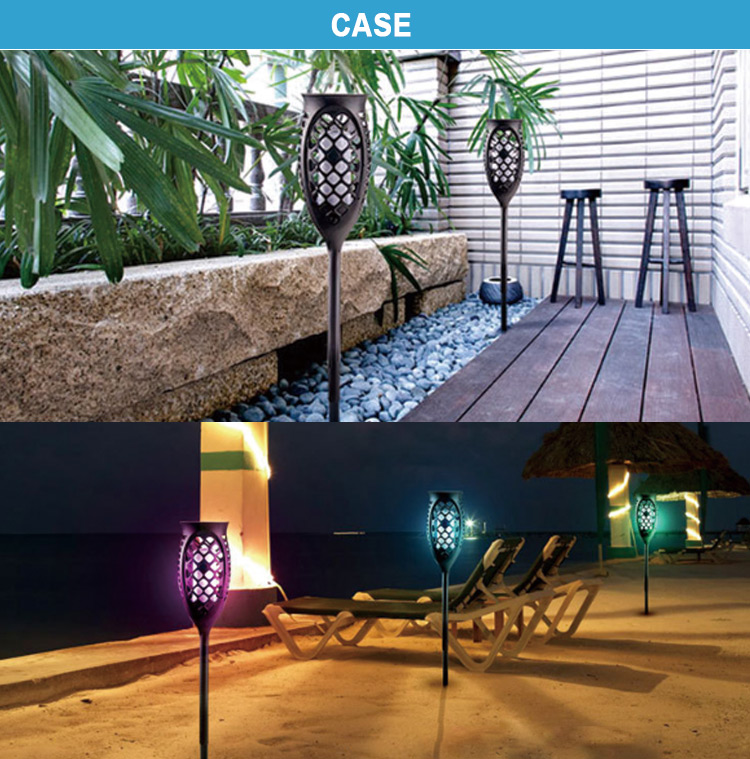 If you are interested in our led solar sensor wall light, please feel free to contact us, led panel lights, led bulbs, led ceiling lights, led downlights, led flat lights and led solar light are our main products! 
For more information, please pay attention to our company's news!
Guangzhou Keou Lighting Co., Ltd.
E-mail: [email protected]
TEL: 0086-020-8645 9962
FAX: 0086-020-86459869
WEB.: www.keou.cc
ADD: 6th Floor, Building D, No.1 Taohong West Street, Shima Village, Junhe Street, Baiyun District, Guangzhou, Guangdong, China