OEM ODM KEOU LED Light Manufacturer
KEOU LED Light Manufacturer- After-sales Service
Our advantage:
Quality: Fully operate ISO9001 quality management system, full participation. With Standard strong and rigorous quality team, from IQC(Incoming Quality Control), IPQC(Input Process Quality Control), OQC(Outgoing Quality Control), QE(after-sales service Q), all worker from different position attack on each post strictly,adhere to 100% guarantee product quality, adhere to 100% gain customer trust, firmly 100% "quality of survival" "quality management thinking" in the end.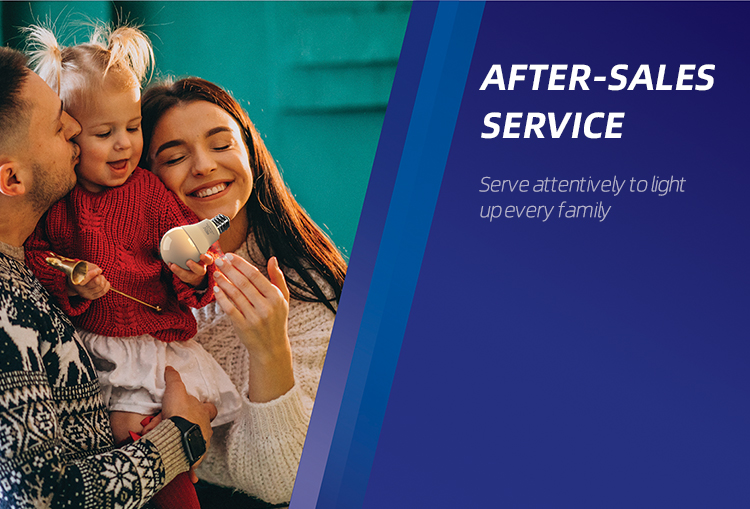 KEOU LED Light Manufacturer Service:
Pre-sales: Service over 116 countries and regions, the professional team to provide you with the most intimate service, which has more than 1,882 customers.
Sale: Taking a talk with customers about order progress every 3 days at least.
After-sales: following up regularly quality feedback from terminal customer and give advice and other aspects of support from customer sale.
Commitment: Replacement offer within 1095 days and free life maintenance.
The Fastest delivery time is 8 hours for sample order, 7 days for mass order.
R&D: We have the most skillful R&D team, including 4 senior Electronics Engineer with over 10years R&D experience, 2 of senior Structural engineer have been in developing for 5 years, 1 of 6 years experienced Optical Engineer and 1 Graphic Designer who has over 5years experience. So far there is 2025 pieces customized products have completed. Good products needs excellent R&D team ,only to provide customers the best product experience.
Slogan: We are one of the top 10 global LED Panel light ODM factory with R&D, production and sales.
For more information, please pay attention to our company's news!
KEOU LED Light Panel Factory
Guangzhou Keou Lighting Co., Ltd.
E-mail: [email protected]
TEL: 0086-020-8645 9962
FAX: 0086-020-86459869
WEB.: www.keou.cc
ADD: 4th Floor, Building D, Zhouhang Creative Park, Xiangxi Dadao Road, Xiamao Village, Baiyun Lake Town, Baiyun District, Guangzhou, China